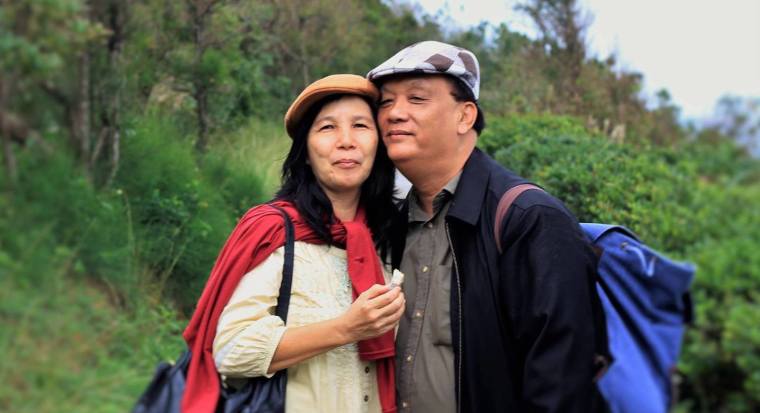 A 60-year-old pastor has become the first patient with COVID-19 to die in Malaysia as the country's coronavirus cases climb to the highest in Southeast Asia.
The secretariat for Sarawak's state disaster management committee revealed that Pastor David Cheng from Emmanuel Baptist Church was diagnosed with the virus after being admitted to Sarawak General Hospital with a fever, cough and breathing difficulties on March 14, Channel News Asia reports.
The pastor, who had chronic medical conditions, such as diabetes and hypertension, was transferred to the intensive care unit after his conditions worsened and died on Tuesday.
In a statement, Cheng's son, Anders, said: "Give us some time to grieve but fret not, we are still at peace. Death has no sting."
Anders said that his father will be cremated. "My dad is in a place where there is no more pain, sickness, grief, sorrows or worries, and he's in a better place than all of us. So with that, we are putting on our garments of praise and still rejoicing through this storm."
Anders' mother and sister are also reported to have tested positive for COVID-19.
"As of now, I'm concerned more for my mom and sis and pray that their immunity will clear it without any further complications," said Anders. "Pray with me for my health too that I won't be tested positive and my sister and mom will be ok, (and that) we will come out stronger."
According to his bio on the Emmanuel Baptist Church (EBC) website, Pastor Cheng converted to Christianity in 1977. The pastor said his "greatest joy is to see people encountering the Presence of God during the time of worship."
"The Bible verse that stirs my passion regarding worship is found in Psalm 40:3: He put a new song in my mouth, a hymn of praise to our God. Many will see and fear the Lord, and put their trust in him," Cheng wrote. "May we see many continue to experience the reality of God through worship.
Click here to read more.
SOURCE: Christian Post, Leah MarieAnne Klett