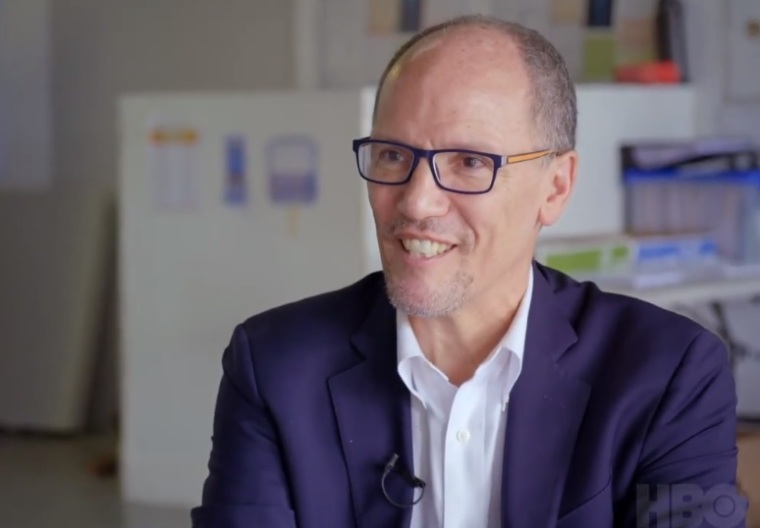 The head of the Democratic National Committee was pressed on his past remarks claiming that Democrats had to support abortion, eventually citing the Bible to argue that President Donald Trump does not support those in need.
DNC Chair Tom Perez was interviewed on Sunday on the program "Axios on HBO" regarding comments he made in 2017 saying that supporting abortion was "non-negotiable" for Democrats. Jonathan Swan asked Perez if that meant Louisiana Governor John Bel Edwards should quit the Democratic Party due to his signing a strict anti-abortion bill into law.
"I respect Governor Edwards," responded Perez, who ultimately disagreed that Edwards had to leave the Party. "I profoundly disagree with his position on this issue."
"It's not only about a woman's right to choose whether to have an abortion, it's about women's economic empowerment."
Swan pressed Perez on the issue, noting that the chair had used the term "non-negotiable" when discussing the matter of abortion, to which Perez reiterated his disagreement with Edwards on the issue and added, "I think I speak for most Democrats in saying that."
Swan then quoted prominent Roman Catholic Church leader Cardinal Timothy Dolan, who in response to Perez's 2017 comments had stated that it "weakens the democracy millions of Americans cherish when the party that once embraced Catholics now slams the door on us."
The DNC chair claimed that most Catholics actually voted Democrat in 2016, then referenced Matthew 25 in arguing that President Donald Trump has abandoned biblical values.
"Matthew 25 says, you know, 'when you are hungry, I fed you. When you were naked, I provided you with clothing. When you were an immigrant, I welcomed you,'" said Perez.
"I think one of the reasons why so many people are moving away from Donald Trump is that he's abandoned all of those values."
He added that he could not understand how people could "go to Donald Trump rallies and then they will go to church on Sunday," claiming that "Trump has done more to hurt the least of us, among us, than just about any president I can think of."
Click here to read more.
SOURCE: Christian Post, Michael Gryboski