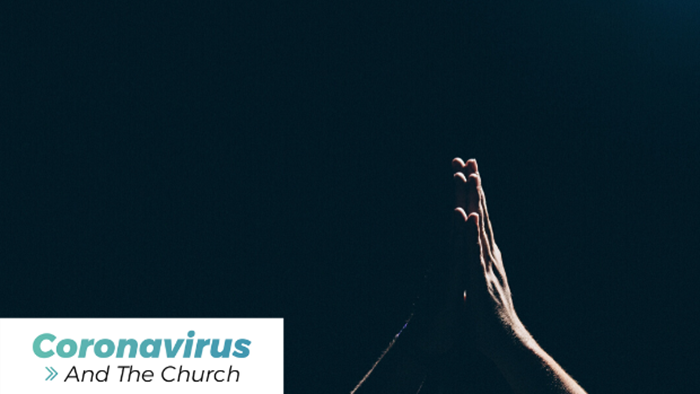 From the National Association of Evangelicals
Dear NAE Board of Directors,
As you probably know, the President has declared Sunday, March 15 to be a National Day of Prayer. I am writing to let you know that the NAE wishes to stand in solidarity with all who are beseeching the Lord. Beyond the call of our President is the command of our King to pray. "Seek the peace and prosperity of the city to which I have carried you into exile. Pray to the LORD for it, because if it prospers, you too will prosper" (Jeremiah 29:7).
Tomorrow let's call God's people to pray throughout the nation. We will be praying in different languages. Some will be using liturgy; others will be speaking in tongues. Some will be dispersed in homes; others in highly sanitized sanctuaries. But all will be praying in faith that God reigns, listens and responds.
As we pray, some things come to mind. Let's pray:
for God's love to be the foundation of our hope;
for God's mercy in stopping the spread of this virus;
for God's healing of those who are sick throughout the world;
for God's strength for medical personnel serving tirelessly;
for God's insight to be given to researchers seeking solutions;
for God's wisdom to guide civic leaders and health officials;
for God's peace to guard us from fear or anxiety;
for God's provision for those whose livelihoods and income have been affected by this crisis;
for God's creativity to make us agents of love and compassion; and
for God's Spirit to draw people to the saving power of Jesus.
May we know the Lord's comfort and strength in our prayer: "Do not be anxious about anything, but in every situation, by prayer and petition, with thanksgiving, present your requests to God. And the peace of God, which transcends all understanding, will guard your hearts and your minds in Christ Jesus" (Philippians 4:6–7).
Together in the Lord,
Walter
From the Southern Baptist Convention
Along with Walter, the Southern Baptist Convention Executive Committee also asked "our 47,500+ churches of the Southern Baptist Convention to commit to a dedicated time of prayer this Sunday, March 15, 2020, to seek the Lord in unity about these matters:
Ask God, in His mercy, to stop this pandemic and save lives-not only in our communities but around the world, particularly in places that are unequipped medically to deal with the virus. (Isiah 59:1-2)
Pray for President Donald Trump and other government leaders-international, federal, state, and local,-to have the wisdom to direct us in the best courses of action for prevention and care. (Romans 13:1-4)
Scripture says-teach us to number our days carefully so that we may develop wisdom in our hearts. Pray that the Lord will gives us wisdom in this moment of fear as the foundations of what we know are shaken, that others would realize how fragile life is and how real eternity is, and they would see their need to turn to God. (Psalm 90:12)
As God to protect our missionaries and their families around the globe, using this global crisis to advance His Good News to the whole world. (Mark 16:15)"
From the Assemblies of God
Superintendent Doug Clay wrote this article offering advice on the coronavirus and asked the Assembly of God Fellowship to respond to the President's request for prayer in the following ways:
"Pray that we're driven by faith, not fear.
Pray for people impacted around the world.
Pray for our missionary family and global partners.
Pray for the Church to seize ministry opportunities.
Pray that "the God of hope fill you with all joy and peace as you trust in him."