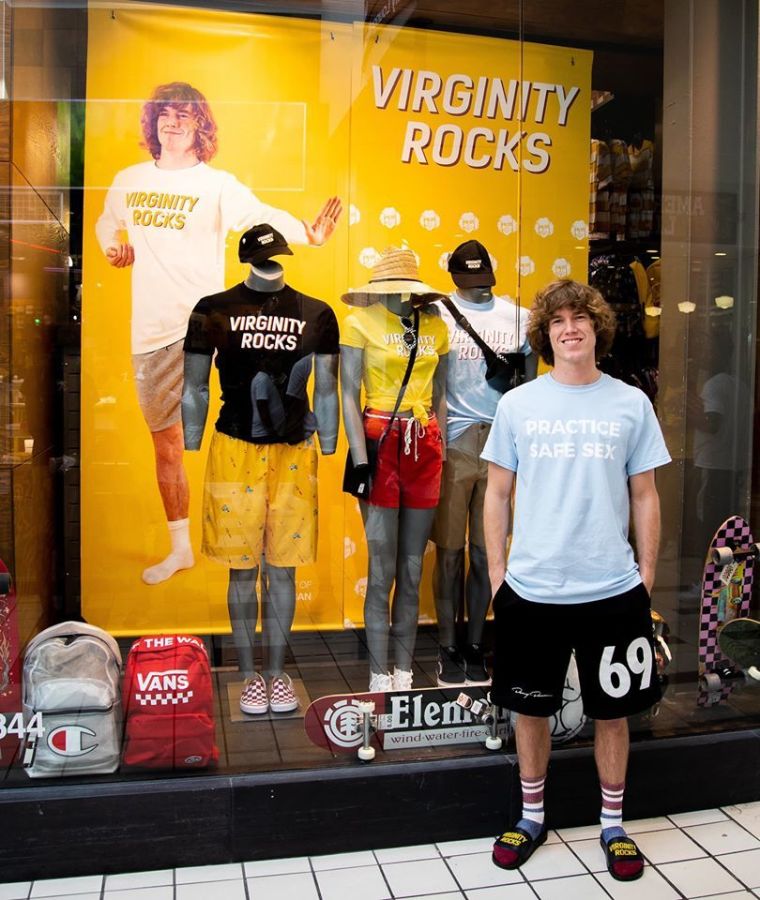 Among the 50 most unique items left behind in Uber vehicles in 2019 is a lanyard that says "Virginity Rocks." And thanks to Danny Duncan, a young, irreverent, YouTube star from California, the phrase is now a fashionable statement American teenagers are wearing on their clothes.
Duncan, 27, began wearing Virginity Rocks T-shirts in his videos as something of a joke in 2017, according to The New York Times. Now, his fashion statement has caught on among teenagers who might or might not be sincere about being proud of their virginity.
"I have sex, obviously, but I want people to do whatever they want to do and not be pressured into anything," Duncan told the Times about his Virginity Rocks fashion trend. "I sell 'Practice Safe Sex,' too, which could be funny but is also a positive message at the end of the day."
Duncan boasts just over 3.6 million subscribers on his YouTube channel where his videos have racked up millions of views that help promote his branded tours where he gets to meet his fans and sell merchandise.
The brand is now so popular, last year Duncan began a partnership with teen retailer Zumiez to sell his merchandise in 700 locations in the United States.
The lanyards are sold for $12, bucket hats and slide sandals are $40 each, while hoodies go for $55 and he has done millions of dollars in online sales.
"We're doing these meet and greets for Zumiez and thousands of kids show up and the whole mall is covered in 'Virginity Rocks,'" Stefan Toler, Duncan's manager, told the Times. "It started as more of a joke, but now it's an actual brand where we're outselling Thrasher, Nike, Adidas and all these brands in Zumiez, and we're like, 'What the hell?' Even Zumiez is like, 'What's happening?'"
Click here to read more.
SOURCE: Christian Post, Leonardo Blair