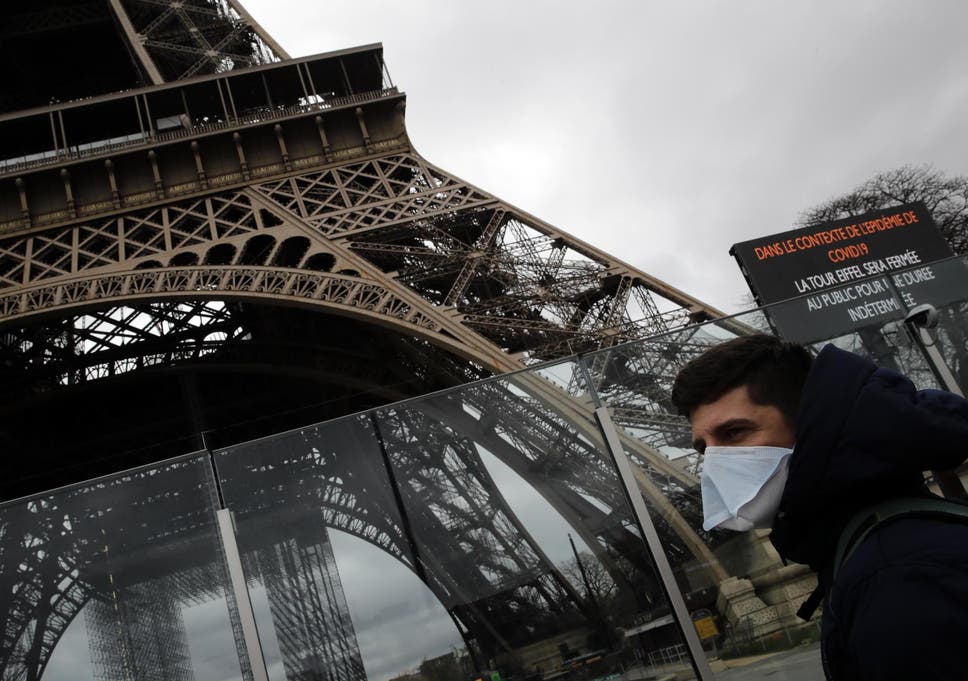 France has ordered the closure of all non-essential places used by the public from midnight (23:00 GMT Saturday) amid fears the outbreak is accelerating.
Prime Minister Edouard Philippe said the number of people in intensive care was growing and earlier guidelines for the public were being ignored.
The measure applies to restaurants, cafes, cinemas and nightclubs as well as non-essential businesses.
Mr Philippe also asked people to reduce their travel, especially between towns.
"The best way to slow down the epidemic", he said, was "social distancing".
France reported a sharp rise in cases on Saturday, from 3,661 to 4,499. It recorded 12 more deaths, bringing the toll to 79.
Spain is poised to declare a 15-day national lockdown on Monday to battle the virus, following similar measures by Italy – where 1,441 people have now died – earlier this week.
And the US is to extend its European coronavirus travel ban to include the UK and Republic of Ireland. The ban will begin at midnight EST on Monday (04:00 GMT Tuesday), Vice-President Mike Pence announced.
On Friday, the World Health Organization (WHO) said Europe was now the "epicentre" of the pandemic. Its head Dr Tedros Adhanom Ghebreyesus urged countries to use aggressive measures, community mobilisation and social distancing to save lives.
Click here to read more.
SOURCE: BBC