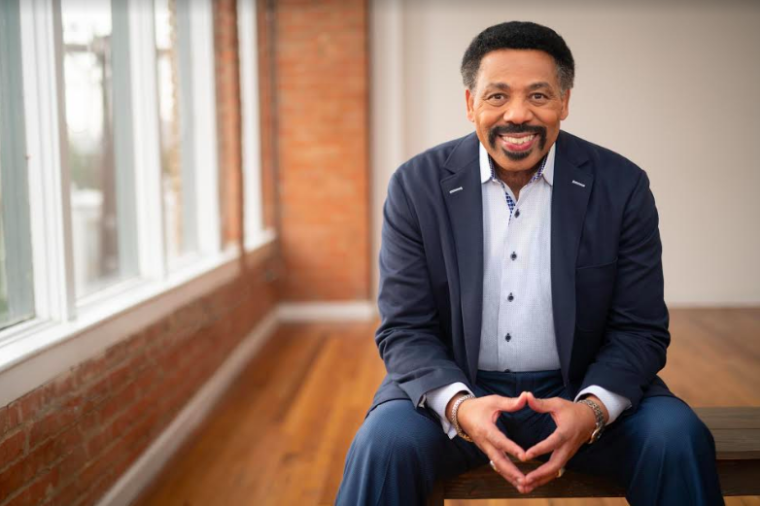 For Pastor Tony Evans, the past year has been riddled with tremendous loss, uncertainty and grief. 
"It's been a tough year," Evans, senior pastor of Oak Cliff Bible Fellowship in Dallas, told The Christian Post during a sit-down interview in Nashville, Tennessee.
"I lost my brother, lost my sister, lost my sister's husband, lost my niece of a sudden heart attack at 39," he said. "I lost my father, and I lost my wife. My daughter Priscilla had lung surgery due to some growth irregularities that needed to be removed. My oldest daughter Chrystal has a growth in her leg that's suspect. We've had a lot of challenges this year."
Yet through it all, Pastor Evans stressed, he can confidently say: "God is faithful, even when He's confusing."
"We're trusting in Him day by day, in spite of the challenges and the loss," he shared. "Sometimes you have to learn to trust God in the dark when there is not clarity, when He becomes inscrutable. You have to have enough foundation before that happens to weather the storm when that happens."
Trusting God when it doesn't make sense, Evans said, is a "decision of the will."
"It's often not supported by the emotions, because you're not feeling what you're trusting," he explained. "It's a decision to act like God is telling the truth, to act like God knows what He is doing. That's what we choose to do and continue to choose to do day by day."
"It's important to not give up on God when life appears to have given up on you. It's easy to trust God when everything is right, blessings are flowing, prayers are being answered, needs are being met. That's the fun part of the faith. But sometimes, you have to trust God when you don't see the benefits, the blessings, and all the frills of the faith."
Lois Evans, Pastor Evans' wife of five decades and founder of Pastors' Wives Ministry, passed away on Dec. 30, 2019, after battling biliary cancer.
She was honored with the Heroine of the Faith award at the NRB 2020 Christian Media Convention in Nashville on Feb. 28, recognizing her for "loving the Lord your God with all your heart, with all your soul and with all your mind and for loving others as yourself."
Reflecting on his wife's legacy, Evans emphasized, "There's no part of my life and ministry where her footprints aren't felt."
"Lois committed her life to Christ when she was 9. At 15, she told the Lord that she would serve Him in whatever capacity He called her to, so she kind of dedicated her life to service. We met at 18, and I saw her heart for the Lord and for ministry and we kind of connected around that."
In addition to "helping me through school, mothering our four children, and leading them to the Lord," Evans said Lois assisted him both in starting their church and The Urban Alternative, a media ministry whose radio broadcasts are today heard by millions each week on more than 1,400 radio outlets across 130 countries.
"She was there, every step of the way, to foster the Word of God and the name of Christ, whether it was counseling women, leading music, or growing our ministry," he shared.
"There's no part of my life and ministry where her footprints aren't felt. Her absence leaves a big hole in our lives in our family and in our ministry."
Click here to read more.
SOURCE: Christian Post, Leah MarieAnn Klett