More than a year after pastor Victor S. Couzens of Inspirational Bible Church in Cincinnati, Ohio, was confirmed to have engaged in multiple extra-marital relationships, the church finally took action to remove him earlier this year just weeks after its lender, Union Bank & Trust in Lincoln, Nebraska, insisted on his firing because his leadership was affecting the church's ability to repay their $4.7 million mortgage.
The revelation was made in a lawsuit reviewed by The Christian Post that was filed by the church last week in the Hamilton County Municipal Court seeking a temporary restraining order against Couzens and two church elders, Ronald Todd and Glenda Nix, who church leaders allege have been helping Couzens to unlawfully maintain his presence on church property.
In the lawsuit, Inspirational Bible Church's attorney William D. Bell Sr., shared communication between Charity Kuehn, vice president of church lending at Union Bank & Trust and church officials, in which she insisted that Couzens be removed in order to continue a working relationship  with the congregation also known as Inspirational Baptist Church.
"I am writing to you to address some concerns UBT has as we move forward in the coming months. The interest payments the last two months have been tardy, which is a violation of the forbearance agreement that was put in place back in September but is also a concern that the church is struggling to improve the financial situation," Kuehn wrote in an email to Elder Tracy M. Lee on Dec. 10, 2019.
"Over the last two years, as ICB (sic) has experienced some very difficult times, I have expressed my concern regarding the leadership of the church in regards to cost as well as the incidents that have occurred which have cause[d] the church to be damaged publicly. It is UBT's current position that in order to continue to work with ICB in the coming months, a leadership change must occur prior to any consideration of a future lending relationship going forward," Kuehn continued.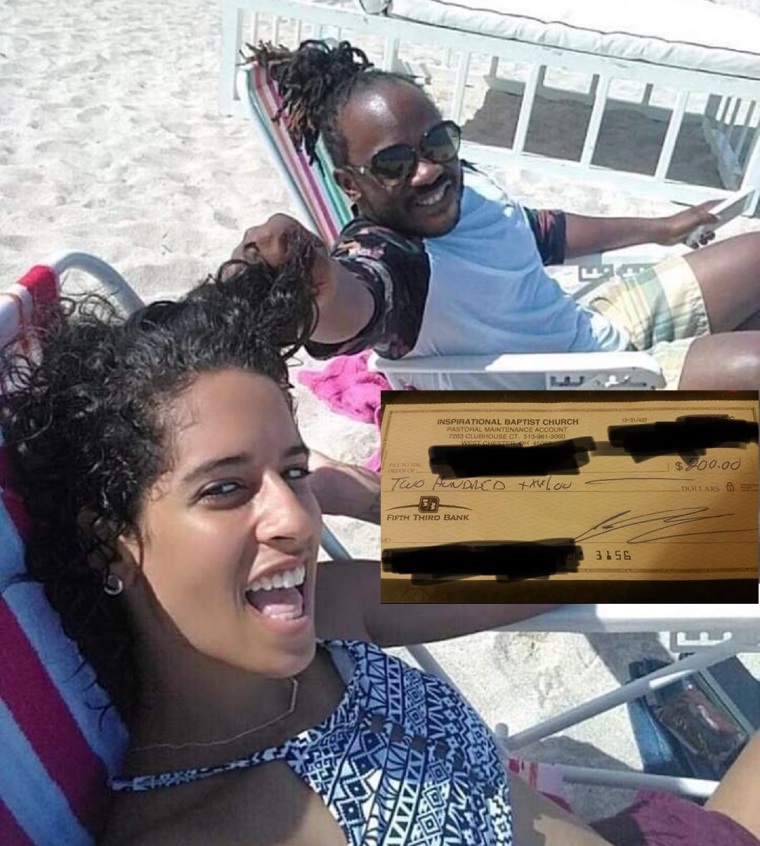 She further stated that: "This email does not waive any of UBT's rights and remedies under the loan documents and is not approval of any terms change or future lending but simply making the consideration contingent on the retirement of Bishop Victor Couzens, including the discontinuation of any salary or benefits payments."
The lawsuit noted that just weeks later on Jan. 3, 95% of the congregation voted by secret ballot to remove Couzens from his position in line with the church's constitution and bylaws. He was then officially asked to leave the church on Jan. 27.
"While we are grateful for your tenure serving as our pastor for the last 19 years; it is with profound sadness that we issue this formal notice but do so with hopes that we as a church cam move forward with the mandate and mission that God has established IBC to accomplish. We love you and wish you and your family all the best as you move forward in life and walk in the destiny God has for you," the leadership, staff and partners of the church noted without explicitly stating the reason behind their decision.
Couzens refused to accept his termination, forcing the church to deliver another letter to his home on Feb. 6 in which they were more explicit about why he needed to leave.
According to elders, Martin Jones, Alandes Powell and other church partners, during the 4th quarter of 2018 and early 2019,  Couzens' "personal behavior caused a public scandal which resulted in 90% decline in membership and a 65% decrease in revenue."
Click here to read more.
SOURCE: Christian Post, Leonardo Blair