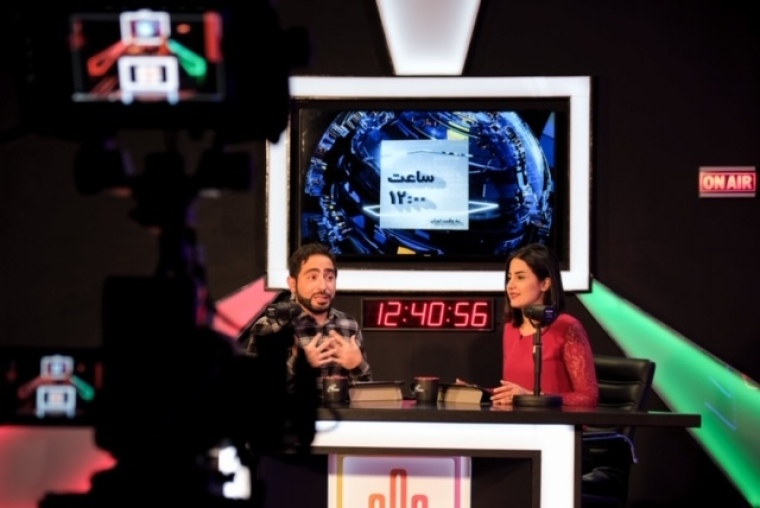 An interactive satellite television program is giving a platform to Iran's "secret" Christians to share their stories of hope with the outside world as the underground church in the Islamic Republic continues to grow. 
For the last year-and-a-half, the global Christian satellite network SAT-7, which operates in 25 countries across the Middle East and North Africa, has aired the weekly interactive news talk show "Signal" on its Farsi-speaking channel, SAT-7 PARS.
"Signal" is the first interactive program of its kind giving a voice to Iran's "secret church" at a time when many Christian converts in the country live under the constant threat of arrest and persecution. The show has been viewed in homes across Iran and the rest of the Middle East.
"For quite some time before we started producing and broadcasting the program, we were always trying to find a unique approach for the Christians, especially those residing inside the country, for being their voice," the show's host, Reza Jafari, told The Christian Post.
"Most of the Christian TV programs [available on Satellite TV in Iran] are either teaching programs or theological programs that are sort of like a monologue."
Normally, Jafari said that viewers in countries like Iran or other places where Christians are persecuted don't have an outlet to share their stories.
"So we thought we can produce a program that would not be like a monologue only but would be a platform that echoes and shares the voice and stories of people's testimonies and journeys to other believers living across the globe," he said.
Jafari himself converted to Christianity before he left Iran for Cyprus in 2003.
Since the Iranian Revolution of 1979, life has become much more difficult for minorities, especially Muslim converts, to live in Iran due to the ideological Shia regime that sees the growing underground Christian church in Iran as a threat to its power.
"Throughout the past decade, Iran became the fastest and biggest growing home church in the world," he said. "And that's also brought a bigger alarm for the government to monitor the Christians and especially converts even more than before."
Click here to read more.
SOURCE: Christian Post, Samuel Smith