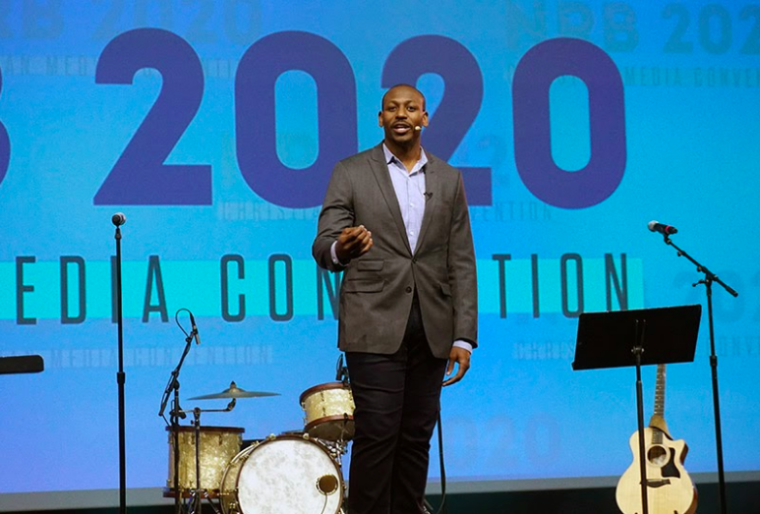 Jonathan Evans, son of pastor Tony Evans and the late Lois Evans, shared how his mother's faithfulness and perseverance in the face of incurable cancer taught him the importance of staying focused on God's purposes despite setbacks.
Evans, managing director at The Urban Alternative, spoke at the opening session of the NRB 2020 Christian Media Convention on Feb. 25, just months after his mother died from an incurable form of cancer.
Evans shared how Lois Evans received her cancer diagnosis just a year ago, around the same time Tony Evans was given the NRB Hall of Fame Award. While the Evans family was devastated, Lois encouraged them to refrain from despair and instead stay focused on furthering the Gospel.
"I have every expectation that you will love me and care for me and pray for me and be there with me," Jonathan Evans recalled his mother saying. "I have every expectation that you will do that as my family, but God has an expectation that you always remember, through thick and thin, that you are here to serve the purposes of God."
"[She said], 'Everything from pain and anguish … opposition that comes against you is all a distraction from the reason why you are here,'" he shared. "So will you stand up and hold your head up and you will continue the work of the ministry."
Every Christian, Evans stressed, would do well to learn from his mother's faithfulness in the face of suffering.
"Everybody here is facing something where you need to hear a word that says that you are here no matter what you're going through, no matter what you face. You're here to serve the purposes of God," he said. "Do not turn to the left or to the right, we are too close. The Promised Land is right here."
Evans, who played in the NFL for five years, said that every football player plays on Sunday "thinking about Monday."
"Why? Every time a player is playing the game they're thinking about the next day because the next day is where you have to watch the film and be accountable for your previous performance," he explained.
"You better stay focused, because one day your coach will pull down the screen and turn on the overhead projector and pick up the red pointer and all he would wonder is, 'Are you out there bearing image of the uniform that I gave you, based on the playbook that I wrote for you? Or were you out there doing your own thing, serving your own purpose?'"
The Apostle Paul says the "exact same thing" in 2nd Corinthians 5:10, Evans said. The passage reads: "For we must all appear before the judgment seat of Christ, so that each of us may receive what is due us for the things done while in the body, whether good or bad."
"We all will go before the judgment seat of Christ," he declared. "We cannot lose focus no matter what we face because we're supposed to play today, thinking about tomorrow. Whether it's for millions or for one, the focus is on Christ."
Click here to read more.
SOURCE: Christian Post, Leah MarieAnn Klett