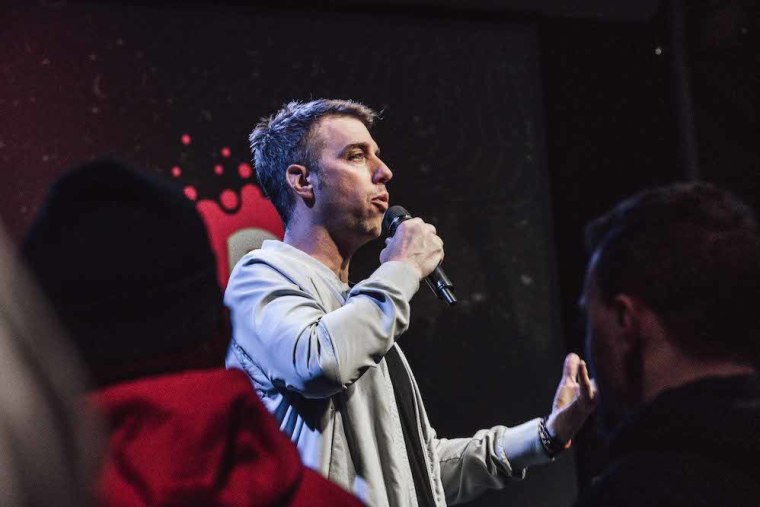 Megachurch pastor Jonathan Stockstill challenged hundreds of leaders at a worship conference to make sure they have the character to support their gifts. 
Stockstill, a pastor's kid who is now lead pastor of Bethany Church in Baton Rouge, Louisiana, has led in ministry since he was 17. He said he knows by experience what it's like to be gifted but not have the character to support his giftings.
"I had a gift, but I wasn't as big as my gift. I'd like to tell you that when people celebrate you, they're not celebrating you. They're strictly celebrating your gift and you have to know that. It's never you being celebrated," he told pastors and worship leaders gathered at gospel singer William McDowell's second annual Deeper Worship Intensive last week.
"There are two things that you had nothing to do with [which were] God [given]," Stockstill explained. He listed having giftings and callings as the those two things.
"The Bible says giftings and the callings of God are without repentance. Your calling is not deserved, God just gave it to you. God equipped you naturally to do certain things well," he continued. "If you have a gift to sing, you did not give yourself that gift. If you have the ability to play or you have the ability to speak, you didn't give yourself that. Every gift you have is simply from the Creator, the Maker, so there's no glory in it for you."
Stockstill is an internationally recognized worship artist who has recorded more than 10 albums and wrote over 100 songs by age 30. He used his time at the Deeper Worship Intensive to warn the many worship leaders present about the pitfalls of church fame.
"When somebody gives you praise they're praising your gifts, and you had nothing to do with your gifts. It's the Creator that gave you those gifts," he reiterated. "There's a huge distinction between your gifts and you. There are so many people who are way smaller than their gifts; their character is way smaller than their gifts."
Stockstill shared a story about a time when he was living on his own and stayed out too late, then overslept and ran to the altar minutes before he was scheduled to lead worship. God still moved mightily that day, he said, but it had nothing to do with him.
"We had a great day of worship, but it wasn't because I was great on the inside. I didn't have character. I wasn't there on time. I inconvenienced the whole worship team. I was selfish, thought only about myself. I had no character, but my gift was there," he confessed.
"Unfortunately, in churches [today], people with gifts get positions without having the character to support it."
Becoming senior pastor of his church nine years ago has really given Stockstill a new perspective when it comes to the people he allows to serve in his ministry.
"It's one of the toughest things in the world to care about somebody's true person more than their gifts. Because we [as pastors] have a tendency … if a person can sing to let them sing, if a person can play, let them play," he acknowledged.
The minister wants leaders to understand that they need "to really be focused on who you are. Take your gifts away, are you an example worth following?" he asked.
Click here to read more.
SOURCE: Christian Post, Jeannie Law