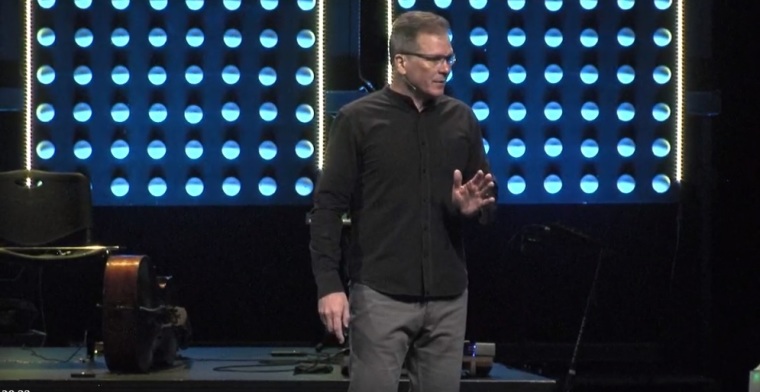 The existence of evil, while sometimes put forth as evidence against the existence of God, is actually evidence for the existence of God, said Christian apologist Frank Turek.
Turek, author and president of the apologetics website Cross Examined, gave a speech last Saturday at the reTHINK Apologetics Student Conference, held at Cottonwood Creek Church in Allen, Texas.
Turek focused on the existence of evil and suffering, putting forth an argument that some atheist intellectuals have made, which is that evil proves there is no God, for "if there is a good God, why is there evil?"
He replied to his own question by declaring that "evil actually shows God does exist," because to believe in evil "pre-supposes an objective good and objective good requires God."
"In other words, evil doesn't exist on its own. Evil only exists as a lack in a good thing. Evil is like cancer: If you take all the cancer out of a body, you've got a better body," said Turek.
"What happens if you take all the body of the cancer? You got nothing, it doesn't exist on its own. Evil is like rust in a car. If you take all the rust out of a car, you got a better car. If you take all the car out of the rust, you just got a rough spot on the pavement. There's nothing there."
Turek added that "if you're going to say something's evil, you're presupposing something's good. But something good can only exist in an objective way if God exists."
"If there is no God, everything is just a matter of opinion, it's just your opinion against, say, Hitler's opinion. Or your opinion against some kid who's bullying your opinion," he said.
"If there is no God, you can't say bullying is wrong, you can't say murder is wrong, you can't say rape is wrong, you can't say slavery is wrong, you can't say anything is really wrong. It's just your opinion that's wrong."
Turek then quoted famed Christian author C.S. Lewis, who once wrote: "My argument against God was that the universe seemed so cruel and unjust. But how had I got this idea of just and unjust? A man does not call a line crooked unless he has some idea of a straight line. What was I comparing this universe with when I called it unjust?"
Click here to read more.
SOURCE: Christian Post, Michael Gryboski