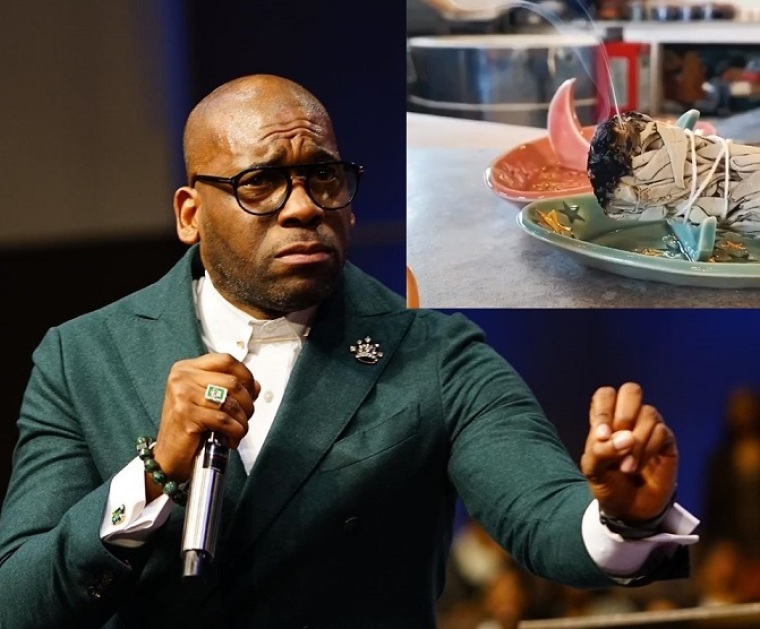 Calling sage burning "witchcraft" and "satanic aromatherapy," Pastor Jamal Bryant of New Birth Missionary Baptist Church in Stonecrest, Georgia, warned his members on Monday to stay away from the practice.
In a teaching session with the women of his church streamed on YouTube, Bryant explained that he had to dive into some research on the practice after two members of his church gifted him sage for his new home in Atlanta.
I "was amazed because two saints gave me sage for my new house. I didn't know what to do with it. I was unsure of it. And all the more, why they'd feel comfortable giving it to a pastor. Then I began to research and study it and found out that the sales of it have gone up by over 200% in the last four years and have to be constantly placed on restock in natural health stores."
After researching the practice, however, Bryant has concluded that it is a demonic New Age practice that Christians shouldn't be involved with.
"Another word for burning sage is smudging. The thought of the Native Americans is that certain herbs carry spirits in them … and when you burn certain herbs you're calling on those spirits to dispel evil or vexing spirits or energies from a space, from an object or person. And so it is their contention that when I am burning sage, I am then calling down a spirit or calling up a spirit to then wrestle with that energy that's in a room, that's in a car or in a person," Bryant argued.
"So are those who burn sage and then put it around themselves saying that they don't want any negative energy around them or negative energy approaching them?  … It is highly practiced now by the New Age movement," he said.
The New Age movement, which currently attracts the "largest amount of African Americans in our history," Bryant argued, does not bring glory to the God of the Bible but seeks to make humans like gods.
"They are spiritual. They just do not believe or submit to authority … They believe through the doctrine of New Age faith or New Age theology, that mortals or humanity through the right wave of devotion and meditation can ascend themselves to become a deity. So they become their own gods," he noted.
"So church or religion becomes a problem because it demands accountability and submission to authority for a generation who does not want to submit and has a problem with authority figures. So these same people who ascribe to New Age theology or have praying hands tattooed unto their chest will have the word 'God' tattooed on their neck but you can't assume it's the same God or that the prayers are pointed in the same direction," the megachurch pastor said. "Gotta be careful when people believe that they are their own god."
Click here to read more.
SOURCE: Christian Post, Leonardo Blair