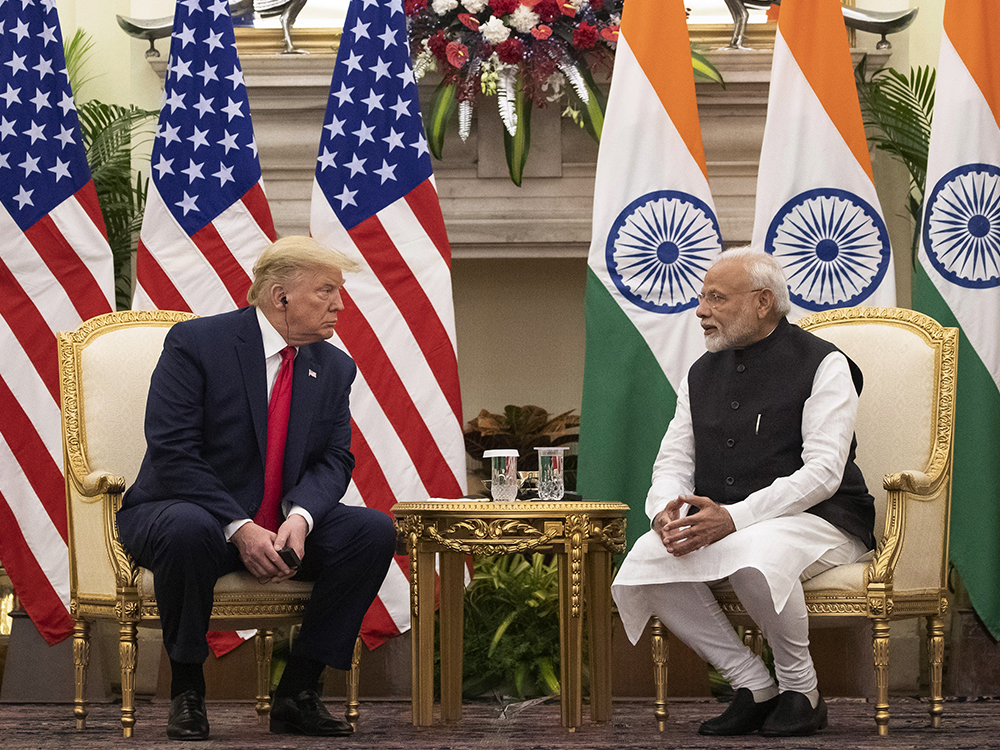 Ellis Heasley is public affairs officer at CSW, a human rights organization specializing in freedom of religion. The views expressed in this commentary are solely those of the author(s) and do not necessarily represent those of BCNN1.
---
(RNS) — President Donald Trump has made freedom of religion or belief — FoRB, in the parlance of human rights activists and scholars — a focus  of his administration. His State Department has hosted two Ministerials to Advance Religious Freedom, bringing members of religious minorities who have experienced discrimination, harassment and persecution in their countries to Washington to discuss solutions and meet directly with the president and other high-ranking officials.
As he toured India with Prime Minister Narendra Modi this week, the president could have heard stories about an increasingly hostile environment in India, if he had only listened.
India is still processing the impact of the Citizenship Amendment Act, which passed in early December and updated an existing naturalization law to make provisions for migrants from Afghanistan, Bangladesh and Pakistan to become Indian citizens, but, controversially, excluded Muslims.
On several occasions the government has suggested that Muslims in these countries do not require protection, including by pointing out that Islam is the state religion in all three. However, arguments such as these fail to acknowledge the plight of Ahmadiyya, Shiite and Rohingya Muslims, all of whom face varying degrees of discrimination, harassment, persecution and religiously motivated violence in neighboring countries.
The United Nations has described the CAA as "fundamentally discriminatory." Calling it the "largest statelessness crisis," the European Parliament is set to debate and vote on the CAA and Jammu and Kashmir issue in March.
The CAA is latest indicator of the deteriorating situation for religious freedom under Modi. His government is dominated by the Bharatiya Janata Party, which is in turn influenced by its ideological ally, the Rashtriya Swayamsevak Sangh. The RSS seeks to harness religious nationalism and recast the world's largest democracy as a Hindu rashtra, or nation.
Click here to read more.
Source: Religion News Service