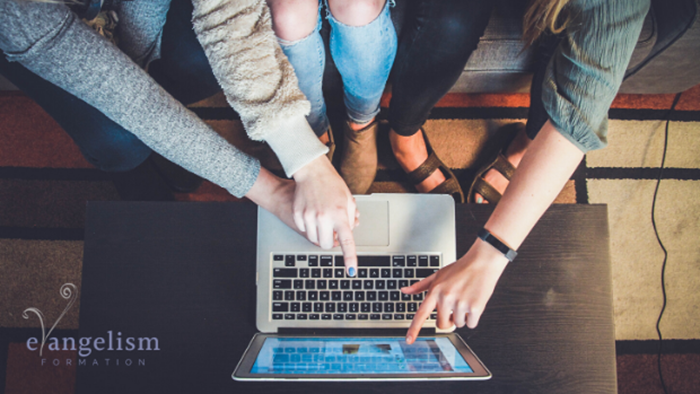 Nick Hall is founder of PULSE and of the #yearoftheBible movement. The views expressed in this commentary are solely those of the author(s) and do not necessarily represent those of BCNN1.
---
here has never been a better time to share the gospel. We have the best distribution channels in the world for the best message in the world, modeled by the best Savior in the world. "Evangelism" doesn't need to be a cold, religious word loaded with obligation. Here are three ways we have an opportunity to engage in evangelism today.
First, reaching the world with a single click
It has never been easier to reach the world with the gospel. We live in an age of information distribution and technological advancement that rivals the impact of the printing press. Technology is making the gospel available to people around the world like never before.
Back in 2018, churches in the Twin Cities came together for a massive outreach at U.S. Bank Stadium. More than 8,800 people responded to the gospel, with 5,700 of those responding by text. That night, we held 2,000 live conversations with attendees—via text message.
Smartphone saturation is demanding new and creative avenues for the gospel. For the first time ever in 2019, the average American spent more time on their smartphones than their TVs (source).
We now spend an average of 3 hours and 43 minutes on our phones daily. That's more than 24 hours in a week or 57 days out of a year spent looking at our phones. What are we doing to reach people where they're at?
Today, we have an incredible opportunity to reach people through texting, apps, YouTube, and social media. My team recently released a discipleship app called Move Closer to help this generation take small but intentional steps toward God and one another.
Technology will never change the principles of evangelism, but it does give us new ways to share the message with more people. As the apostle Paul says in 1 Corinthians 9, "I have become all things to all people so that by all possible means I might save some." If Paul were around today, perhaps he would say, "To the digital natives, I became a digital native, so that by all means I might save some."
Second, a song amid noise
But there's a problem. We can share our message with the world with the click of a button, but so can anyone else.
The technological revolution amplified not only our voice, but also the voice of any individual, group, or business with a keyboard. The moment we put our message onto the worldwide web, we're instantly competing for the attention of individuals who are peppered with messages and advertisements like never before.
At a time when businesses are collectively spending 100 billion dollars on online advertising (source), what chance does the gospel have?
Click here to read more.
Source: Christianity Today