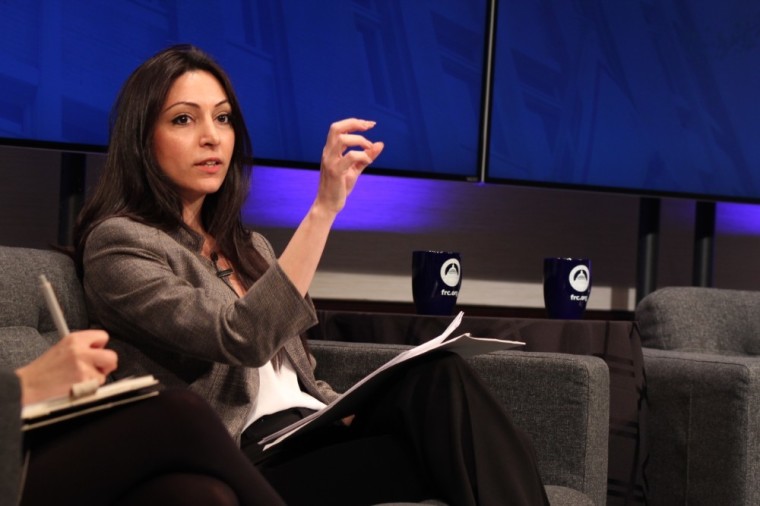 Persecuted Iranian Christian Dabrina Bet Tamraz vividly remembers the day that her family's church was shut down.
The day was Monday, March 30, 2009, when her family home received a phone call from the government demanding that her father, Victor Bet Tamraz — the pastor of an Assyrian Pentecostal congregation in Tehran — meet at his church.
The family arrived at the church and were greeted by lots of cars and big men. The pastor was given the choice by a government official to either "give up the keys" to the church or ensure that the church only allows Assyrian speaking members.
Speaking at a Family Research Council panel discussion on religious freedom in Iran Wednesday afternoon, Tamraz explained that the family and church members asked to be given a few hours to pray about what their decision will be.
After a couple of hours, Tamraz said her father walked out of the church and handed the keys to an official from the intelligence service.
"[My father] said, 'Thank you very much. You have done us a great favor. We don't know how to thank you. Please close down the church,'" Tamraz recalled. "He looks at my dad and said, 'Are you crazy? Why are you saying thank you?'"
Tamraz said that during the prayer time in the church, the congregation heard from God that if they allow the authorities to close down the church, He will "open the gates of Heaven."
"My father said, 'Thank you, because I can't wait for God to open the gates of Heaven for people to shout Hallelujah on the streets,'" Tamraz said.
Today, Tamraz's father, mother, and brother are among dozens of Christians facing jail time, abuse and torture in the Islamic Republic of Iran simply because of their faith in Jesus Christ.
Tamraz's father is in the process of appealing a 10-year prison sentence he received in 2017. He was arrested in 2014 during a Christmas gathering and was held for 65 days in solitary confinement. Tamraz's father was accused of acting against national security by conducting house church meetings and evangelizing.
Click here to read more.
SOURCE: Christian Post, Samuel Smith