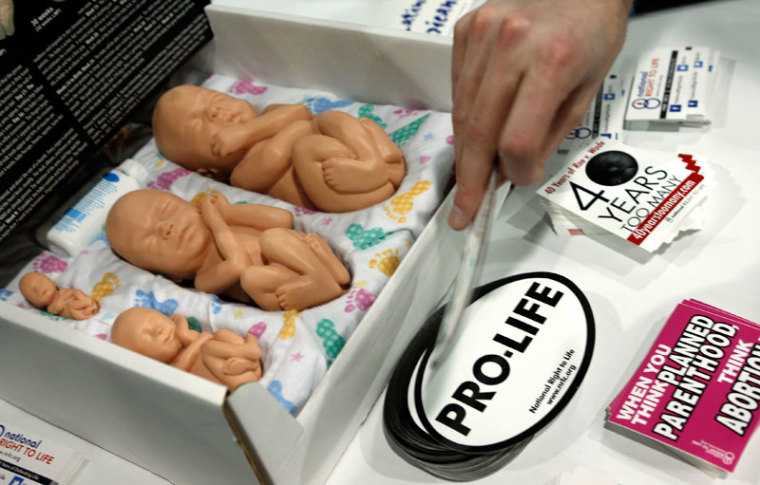 An unborn baby might be able feel pain as early as 12 weeks into a pregnancy, months earlier than previously assumed by most scientists, according to a newly published study.
The Journal of Medical Ethics published a study earlier this month by Stuart Derbyshire, professor of psychology at the National University of Singapore and John C. Bockmann, physician assistant at the Conner Troop Medical Clinic of Fort Drum, New York, titled "Reconsidering fetal pain."
The authors of the study noted that while they hold differing views on the abortion debate, they question the "consensus" viewpoint that an unborn baby cannot feel pain until 24 weeks into a pregnancy.
"Reports often suggest that the cortex and intact thalamocortical tracts are necessary for pain experience. Given that the cortex only becomes functional and the tracts only develop after 24 weeks, many reports rule out fetal pain until the final trimester," explained the study's abstract.
"Here, more recent evidence calling into question the necessity of the cortex for pain and demonstrating functional thalamic connectivity into the subplate is used to argue that the neuroscience cannot definitively rule out fetal pain before 24 weeks."
For example, noted the study, recent evidence from the field of neuroscience indicates that brain developments which begin at 12 weeks' gestation could create a pain experience for a preborn baby.
"Overall, the evidence, and a balanced reading of that evidence, points towards an immediate and unreflective pain experience mediated by the developing function of the nervous system from as early as 12 weeks," they concluded.
Click here to read more.
SOURCE: Christian Post, Michael Gryboski