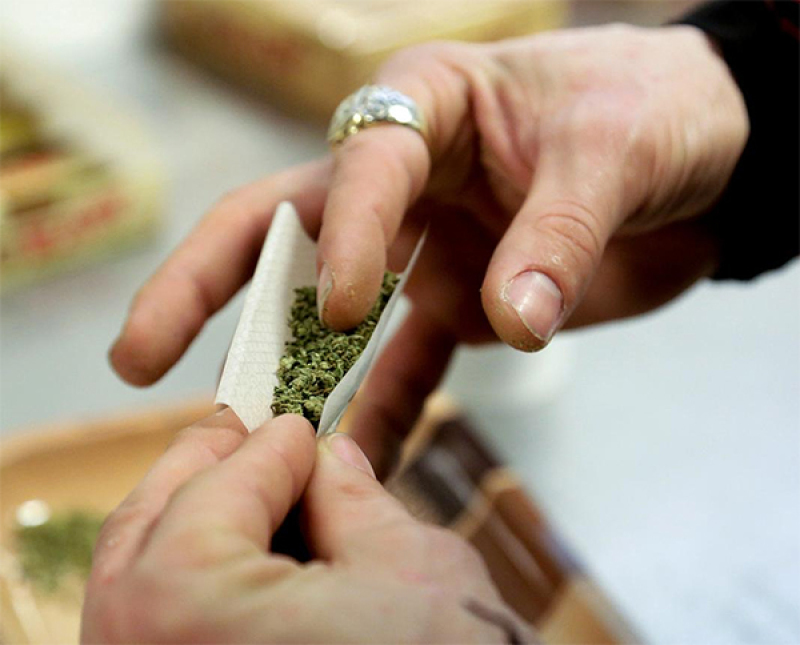 The views expressed in this commentary do not necessarily reflect those of BCNN1.
In the 1967 film, "The Graduate" (which I do not recommend), Dustin Hoffman plays a recent college grad who is clueless about what to do next. At a cocktail party celebrating his graduation, one of his parents' friends takes him aside and says, "I want to say one word to you .  . .  Plastics . . . there's a great future in plastics."
Today, the one word on the lips of far too many investment advisers is "cannabis."
A recent article in the "Motley Fool" online investment guide tells would-be investors "there's a decent chance" 2020 will be a significantly better year for the marijuana industry and marijuana-related stocks than last year.
Why? Because there's a "decent chance" that three new states – New Jersey, Arizona, and Nebraska – will join the legalized marijuana trend in some form or fashion this November.
Illinois legalized the sale of the drug on January 1st, with the lieutenant governor of the state promising "a new day" for residents of that state, "particularly those that are black and brown." Here's what she meant: Besides legalizing recreation marijuana for anyone 21 or older with a driver's license, their new law created a "Social Equity Cannabis Business Development Fund," whose goal is to promote diversity within the marijuana industry.
So, would-be weed-entrepreneurs from communities that have been "disproportionately impacted" by the war on drugs can not only get loans from the state, they can receive "technical assistance in preparing their license applications," and reductions in their "license and application fees."
Promoting entrepreneurship in struggling communities is a laudable goal, but you have to question the wisdom of infusing a community already "disproportionately impacted" by the war on drugs with state-subsidized drug dealers.
Click here to read more.
SOURCE: Christian Post, John Stonestreet and Roberto Rivera