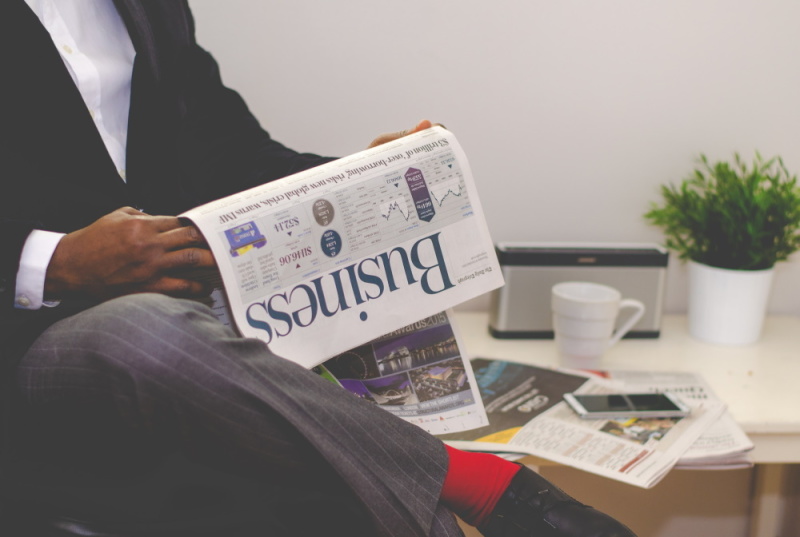 Christian business leaders often wonder how best to manage in a way that glorifies God.  Those bold enough to lead businesses these days face immense challenges.  Millennials make new demands compared to their parents and grandparents.
Global business, artificial intelligence and robots all shift jobs away from our friends and neighbors.  Data security, privacy, diversity and equality present ethical challenges for which no one really knows the answer.  Senior executive salaries have grown far faster than the typical worker, creating a historic earnings gap.  Each of these challenges call on Christians to lead their organizations in a way that reflects their faith.  Alas, both Christian and non-Christian business leaders have too often turned a blind eye to unethical behavior in order to further the financial goals of their organizations. Too many business leaders have signaled to the world that winning on the business battlefield is separate from faithful service to God.
Every Christian leader is challenged to balance faith and business. In some respects, leaders of non-profit organizations face even greater faith challenges than those in for-profit companies, as they balance the needs of many different stakeholders, such as beneficiaries, donors, funding agencies, the local community, and the environment.  Christian business leaders know they need to do more than make ethical decisions or follow the law; every non-Christian business school teaches that.  But not all understand that Christian business leadership requires more than making money to put in the offering plate.  God does not need our money; he needs us to run our businesses as service to Him.
Marion Wade, a Christian Business Leader who Lived his Faith
Marion Wade is one example of a Christian businessman who built and ran a business to serve Jesus.  Wade grew up in a broken home and after several false starts decided to launch a small business with a friend in 1929.  He wrote about the experience in a book, The Lord is My Counsel.  From the first day, the company was destined to offer a special example of Christian leadership.  "The name we chose almost evolved by itself. As individuals and as a company, we were working for the Lord — we were servants of the Master. The word 'ServiceMaster' struck us all as perfect in every area."  Decades later, his little company has grown to 7,000 locations with 46,000 employees and includes several well-known brands including Terminix and Merry Maids.  By any measure it is a commercial success.  But that is only half the story.  In his book, Wade described a tension he faced every day.  "The head of any corporation big or small has the responsibility of conducting his business along lines that will keep his employees working and keep his stockholders happy.  But this is not his first responsibility.  His first responsibility is to conduct his business along lines that will be pleasing to the Lord.  And he must do so not because of any rewards he hopes to receive but because, for a Christian, there is no other way."
Wade's struggle to lead his business seems to reflect Solomon's conclusion in Ecclesiastes 2:24-26: "A person can do nothing better than … find satisfaction in their own toil … To the person who pleases him, God gives wisdom, knowledge and happiness, but to the sinner he gives the task of gathering and storing up wealth to hand it over to the one who pleases God."  Business (and personal) success comes from working to please God.  This is not the "name it and claim it" gospel.  Instead, the Christian defines success as serving God.  While profit might be included as part of that success, is not the definition of success.  Paul wrote in 1 Corinthians 10:31, "Whatever you do, do it all for the glory of God."  Paul does not suggest that we fallen Christians will always "get it right".  Rather, he admonishes us to lead businesses for the purpose of glorifying God.
Paul wrote in 1 Thessalonians 2:9: "Surely you remember, brothers and sisters, our toil and hardship; we worked night and day in order not to be a burden to anyone while we preached the gospel of God to you."  Paul worked not for personal glory (though that came), and not merely to fund his preaching (though that happened), but as a form of worship and service.  His work was a method of glorifying God, just as his teaching, healing and writing.
How Executives Balance Faith and Work
Laura Nash taught business at Harvard Business School and Boston University.  She researched the question of Christian leadership by interviewing sixty-five U.S. senior business executives who identified themselves and evangelical Christians.  She identified three different ways they described how they balance faith and leadership:
The Generalist – Claims there is no unique difficultly in making business decisions as a Christian.  Thinks "I am a Christian even if my business acts in a manner that might seem inappropriate. As a Christian, I am forgiven, not perfect."
Click here to read more.
SOURCE: Christian Post, Dr. William J. Oliver