Hundreds of lives have been lost and hundreds of homes have been burned since the start of 2019, raising questions again about the truth behind the violence occurring between Fulani Muslim herdsmen and predominantly Christian farmers in Nigeria's Middle Belt.
While conflicts between nomadic herdsmen and farmers in the Middle Belt date back decades, there's been a noticeable increase in deadly massacres across several states in the Middle Belt of Nigeria since January 2018, where people were slaughtered and communities razed.
In addition to the seemingly countless numbers of people killed, it has been estimated that as many as 300,000 people have been displaced from their homes by the communal violence.
What's happening in the Middle Belt of Nigeria can be confusing for onlookers outside the country because of the fact that there are competing narratives.
One narrative labels the Fulani attacks against Christian farmers a "genocide" perpetrated by radicalized Islamic herders looking to drive out Christians from their homes.
A second narrative paints the killings as being part of a years-old conflict exacerbated by several factors, including increased Fulani herdsmen migration due to the Boko Haram insurgency and the desertification in the north.
In the following pages are five key facts you need to know about the Fulani conflict in Nigeria.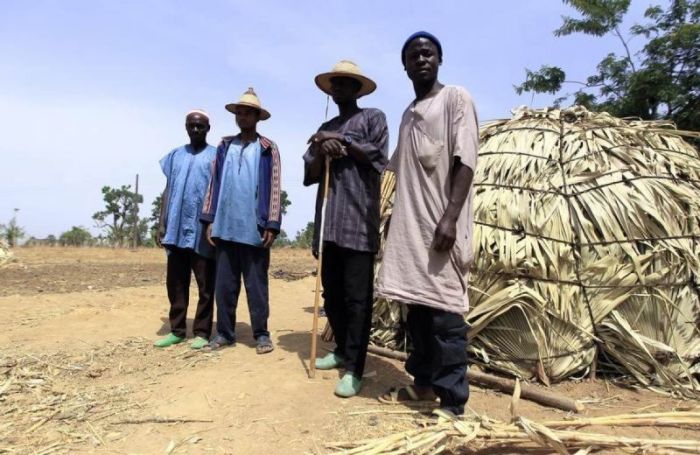 1. What's at the root of the crisis?
What's at the root of the Fulani Muslim herders versus Christians conflict can vary depending on who is asked.
According to prominent human rights watchdog group Human Rights Watch, the violence is increasingly described in "religious terms" (Muslim Fulani extremists vs. Christian farmers) but the organization stresses that "competing claims to land and other resources are at its core."
Fulani are an ethnic group of over 20 million in West and Central Africa. According to the Global Terror Index, only a small subset of Fulani herders (extremists) engage in attacks. Herders have been known to travel hundreds of miles while carrying weapons to protect their livestock.
But over the last several years there has been an increase in Fulani from the north migrating to the Middle Belt, which is where predominantly Christian communities farm. As a result, some cattle have destroyed crops and angered farmers.
"At its core, the herder-farmer violence occurring in Nigeria revolves around the economic plight resulting from the worsening drought and land degradation in Nigeria's northern regions," reads the 2018 Global Terrorism Index, produced by the Institute for Economics and Peace.
"The livelihood of Nigeria's Fulani population is threatened as desertification of their land pushes them south. Crop yields of Nigeria's central and southern-based farmers, on the other hand, are threatened as grazing practices destroy crops due to the increased presence of cattle."
The index notes that there is a long-term potential to disrupt the Nigerian agriculture and livestock economy as the land in both Nigeria's northern and southern states deteriorates.
Anietie Ewang, a researcher with Human Rights Watch based in Nigeria, told CP that one factor leading to the increased migration is climate change and the increasing desertification of Nigeria.
Ewang also said the presence of Boko Haram in the northeast and bandits in the northwest are further driving the Fulani herders to the Middle Belt.
"While conflicts such as this are not new to the Middle Belt because they have always had nomadic communities that come around, you also see a situation where it is increased and leading to more violence and an unusual number of deaths than we have seen in the past," she explained.
She added that the problem can be compounded by the fact that a lot of local governments have not done a good job maintaining local grazing routes that were established in the 1960s and early 1970s.
She explained that the migration has led to more herders grazing their cattle on farmland which they do not have permission to do, and that leads to the potential destruction of crops.
"It could be that the farmers killed the cattle or killed one or two of the cows or hurt one of the herdsmen," Ewang said.
"There is [often] no one there to document what [initially] happened. We know that there is an altercation that usually will result in someone dying or cattle dying. There is reprisal both ways. We have seen the Fulani community come into local farming communities to kill, maim and destroy. We have also seen the Fulani community being at the receiving end of violence from the farming communities."
While much of what is reported internationally focuses on the atrocities committed by Fulani against farming communities, attacks against Fulani herding communities have also occurred.
As outlined in an extensive December 2018 research report derived from over 262 interviews by Amnesty International chronicling attacks on both Fulani and farming communities, attacks against Fulani communities can be as horrifying and deadly as attacks committed against the Christian farming communities.
But as Christian human rights groups have argued, there are disproportionately more attacks against farming communities than there are against Fulani communities.
Although the conflict between farmers and herders goes back decades, some argue that what is happening now is different.
Stephen Enada, who co-founded the nongovernmental organization International Committee on Nigeria after fleeing Nigeria to the U.S. in 2016 following the death of his cousin at the hands of Fulani extremists, said that farmer-herder conflicts used to be settled through a process to determine how much a farmer would be reimbursed for destroyed crops.
"Now that no longer occurs. What occurs now, is similar characteristics between them and Boko Haram," said Enada, who has worked since 2000 to raise awareness of ethno-religious injustice in Nigeria, to CP in a phone interview. "Boko Haram started an ideology of establishing an Islamic caliphate. The Fulani also now will kill and grab the land and they will occupy."
"[Many of them] are Islamic fundamentalists," he said. "We are not saying the whole Fulani tribe are militants. The question now is that every aspect of Fulani militants attacking farmers in the Middle Belt of Nigeria is that of religious and ethnic domination. That is what has been known in the areas they occupy. If this was just ordinary farmer-herder, then why burn the religious houses, especially church?"
While many attacks have been attributed to Fulani herdsmen, Fulani associations in the past have denied links to militants and claimed they were being blamed for attacks committed by others.
Fulanis have also claimed in the past that they were attacked by gangs from farming communities trying to steal their cattle and they were forced to defend themselves.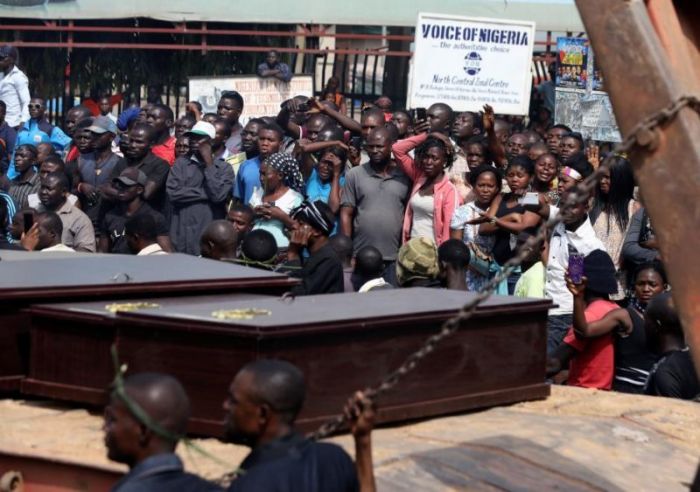 2. How many have died?
Although estimates have varied, one thing is certain about the Fulani-farmer conflict in Nigeria: there was a noticeable spike in the number of killings in 2018.
As the Global Terrorism Index from 2017 notes, Fulani extremists killed about 2,827 people between the years of 2010 and 2016 in 450 separate incidences in Nigeria.
Human Rights Watch estimates through monitoring of credible media that at least 1,600 were killed on both sides of the conflict in 2018.
The Nigeria-based advocacy and research NGO International Society for Civil Liberties & the Rule of Law (Intersociety) estimates that no less than 2,400 Christian farming community members were killed by Fulani extremists in 2018.
One estimate from the Christian Association of Nigeria and Christian leaders reported that as many as 6,000 Christians were killed by radical Fulani during the first six months of 2018. However, Intersociety considers CAN's estimate to be unsubstantiated. CAN could not be reached for comment.
Enada believes that because of the lack of adequate government record keeping, reported death tolls should be construed as nothing more than estimations. He added that having different estimates when it comes to the number of people murdered in a certain conflict is nothing new for Nigeria.
"When you talk about data mining statistics, Nigeria doesn't even have a national data record to even say [what is] our population," Enada explained. "So sometimes, if somebody is killed, you don't even have a way to trace a person to his family outside his community because we don't have data."
"Because we don't have such data, it is very complicated. Sometimes, when people are killed, they will just do a mass burial where there is no autopsy, post mortem, no record. If you go to these communities, you will see that they don't have any record for the people who died. That is what we are working with."
More recently, Intersociety reported in an update Friday that as many as 400 Christians and over 100 children were killed in the first three months of 2019, no fewer than 300 of which were killed in Kaduna. The remaining killings were said to have occurred in the Middle Belt states of Adamawa (25), Plateau (20), Benue (42) and Taraba (8).
Emeka Umeagbalasi, a Christian criminologist and human rights activist based in southeast Nigeria who is board chairman of Intersociety, told CP that his organization's stats are based on "empirical" evidence.
"[Our data] can be defended in court," he contends, noting that some community organizations and groups can sometimes make "unsubstantiated estimations" out of anger.
"Whenever we do things, we are very mindful of the real statistics," he stressed.
Local authorities' estimates of death tolls from particular attacks often vary with those of community organizations. Enada argues that police and local government sometimes put out lower death tolls intentionally in order to prevent reprisal attacks.
"You won't see government, military and civil society organizations releasing the same figure at any incident that has happened so far," he explained. "This tells me that we have a huge problem."
Ewang told CP that police estimates are often not the most credible.
"There is an idea that the police always seek to put out fewer numbers than the actual number of deaths. Police are not necessarily the best source," she explained. "I am not sure that we or any other group would depend on the police for those numbers. I think the best source you can have for this is someone who is independent, someone who is credible, someone who has no stake in the matter as such. For us, it is a journalist and some credible newspaper sources."
Although Ewang realizes that police often don't put out accurate data, she couldn't speculate on the intentions behind that.
Click here to read more.
Source: Christian Post