At the world's best-performing stock market, things operate a bit differently than they do on Wall Street. No one complains about short sellers swooping in to drive down share prices or high-frequency traders eking out an unfair edge, because neither exist here. And forget about premarket or after-hours sessions that stretch the trading day around the clock. At the Jamaica Stock Exchange on the waterfront of Kingston Harbour, investors have just three and a half hours a day to buy and sell.
So this market isn't ready to plug into the hyperactive trading desks of New York and London. Not yet. There are zero Jamaican stocks in U.S. exchange-traded funds, even those tracking "frontier" countries such as Kazakhstan, Sri Lanka, and Vietnam, the most emerging of the emerging markets.
Still, Jamaica's stock returns are the sort that tend to be a beacon for adventurous global investors—a flash of bright green digits on computer screens that have lately been lit up in red. In 2018 the nation's main index rose 29 percent in U.S. dollar terms, the most among 94 national benchmarks tracked by Bloomberg. Its outperformance over the past five years is even more striking. Jamaican stocks have surged almost 300 percent, more than quadrupling the next-best-performing national benchmark and septupling the S&P 500's advance.
What explains these gains? A Caribbean economic miracle the world has overlooked? Not exactly: Real growth in Jamaica has averaged less than 1 percent the past four years, and it's expected to come in at 1.7 percent for 2018. The bull market is partly a matter of math. It doesn't take much investment to make a tiny market boom, and the total value of the 37 stocks in the main Jamaica index is less than $11 billion, smaller than the valuation of Chipotle Mexican Grill Inc. But it's also a story about Kingston's nascent attempts to reinvent itself as a financial hub, even as it works to reduce the heavy debt load that brought the country to the brink of crisis a decade ago. "Clearly, capital goes where it's comfortable," says Paul Simpson, a 36-year-old banker and investor in Kingston. "To see capital coming here means people must be comfortable."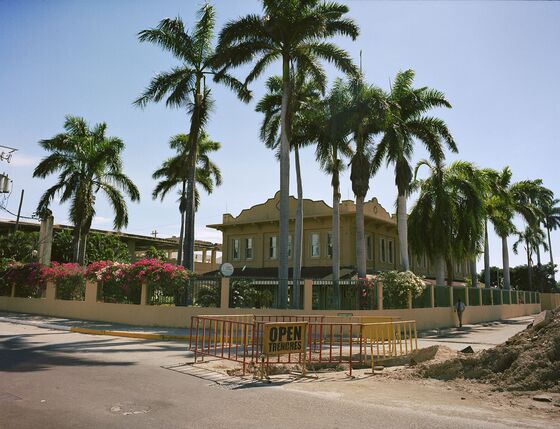 Jamaica's financial industry is mostly headquartered in the neighborhood of New Kingston, which is nothing like the caricatures that dominate global perceptions of the island. You won't see a lot of hard-partying tourists, or the poverty of places like Trench Town. Instead, Audi and Porsche dealerships are here, along with one of the Starbucks stores that have sprouted up on the island, selling Blue Mountain coffee brewed from beans grown on nearby hillsides. Over the past decade, Jamaica's financial sector assets have tripled and the number of institutions has grown eightfold, according to International Monetary Fund figures. While Kingston still regularly appears on global lists of dangerous cities, the World Bank now ranks Jamaica as the sixth-best nation in terms of ease of starting a business.
"If I could hold a megaphone and tell investors now's the time, I'd do it," says economist Uma Ramakrishnan, the IMF's Jamaica mission chief. Some investors have already received the message. China's Jiuquan Iron & Steel plans to spend about $6 billion to expand output at an aluminum refinery and develop an industrial park. Foreign corporations have also bought the producers of Red Stripe beer and J. Wray & Nephew rum in recent years. And the share of Jamaicans with brokerage accounts has gone from less than 5 percent to more than 10 percent in the past decade.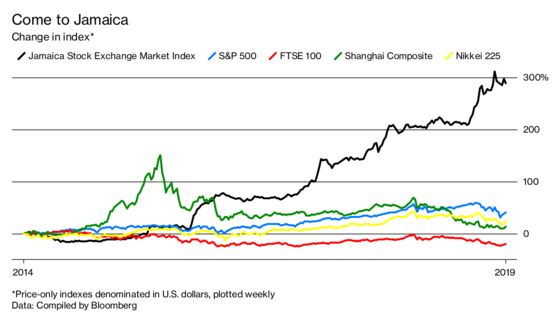 Click here for more.
SOURCE: Bloomberg Businessweek – Michael P. Regan