When I was young, my mother made a wreath that was composed of natural materials—pinecones, needles, thistles—gathered from places where we had taken family vacations. Setting aside distinctions between art and craft, it has always been evident to me that the wreath possessed certain artistic qualities: an expression of her creative abilities, an intentional work with aesthetic appeal. What became equally evident to me over time was that the wreath functioned in another way.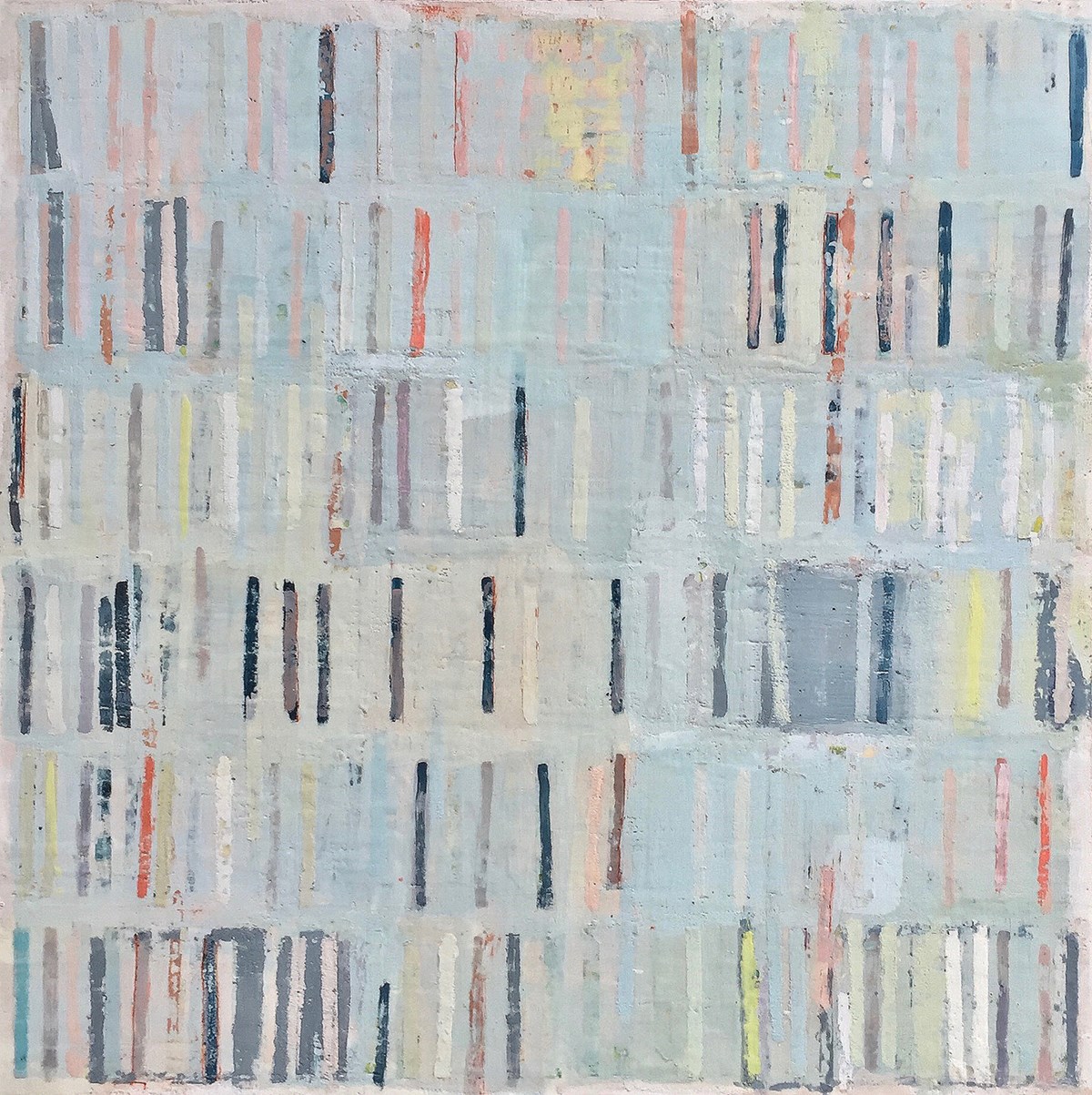 Image: Marissa Voytenko
Hanging on the wall in my parents' living room as it has for decades now, it acts as a witness to and a reminder of our shared time as a family. Whenever I see it, I feel my feet walking on trails in the early morning, I hear the sound of metal tent stakes being hammered into the ground, I taste roasted marshmallows, and I see the faces of family members, some now gone.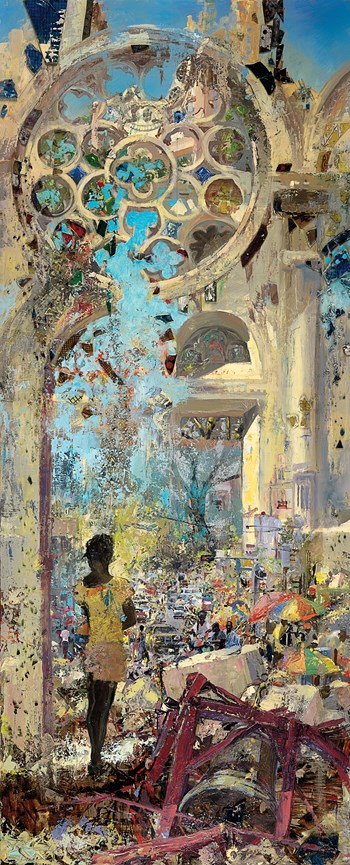 Like other works of memorial art, the "memory wreath," as my mother termed it, serves a purpose beyond mere decoration. It shapes our family's collective memory as well as my individual memory. At a much broader level, the same could be said for the shaping of social memory through the Vietnam Veterans Memorial, the National September 11 Memorial, the public murals in Belfast, Northern Ireland, or the new National Memorial for Peace and Justice in Montgomery, Alabama.
More controversially, this calls to mind the heated—at times even violent—ongoing debate in America over whether Confederate monuments should be taken down. One fascinating byproduct of this national discourse is the recognition that regardless of whether one believes that these statues represent a cultural identity that should be preserved or a history of racism and oppression that must be removed, we all seem to agree that these works of art are functioning in some meaningful way.
They are, in short, doing something.
Christian philosopher Nicholas Wolterstorff points out that memorial art serves an important social function by helping us remember people and events from our past that have shaped our contemporary collective identity.
This is just one aspect of Wolterstorff's larger argument that art is not just for passive contemplation, something simply to be looked at in a museum and then left behind. In his influential book Art in Action, he claims that "works of art are instruments and objects of action." The art that humans make can be—and always has been—used in a wide range of social contexts: from religious rituals to our places of work, from birthday parties to high school dances.
The shaping of our public memory, then, is just one of the many meaningful and practical ways that art functions in our communal and individual lives. If the arts have such power to start conversations, bring communities together, and even tear communities apart, should Christians employ them as a tool for evangelism?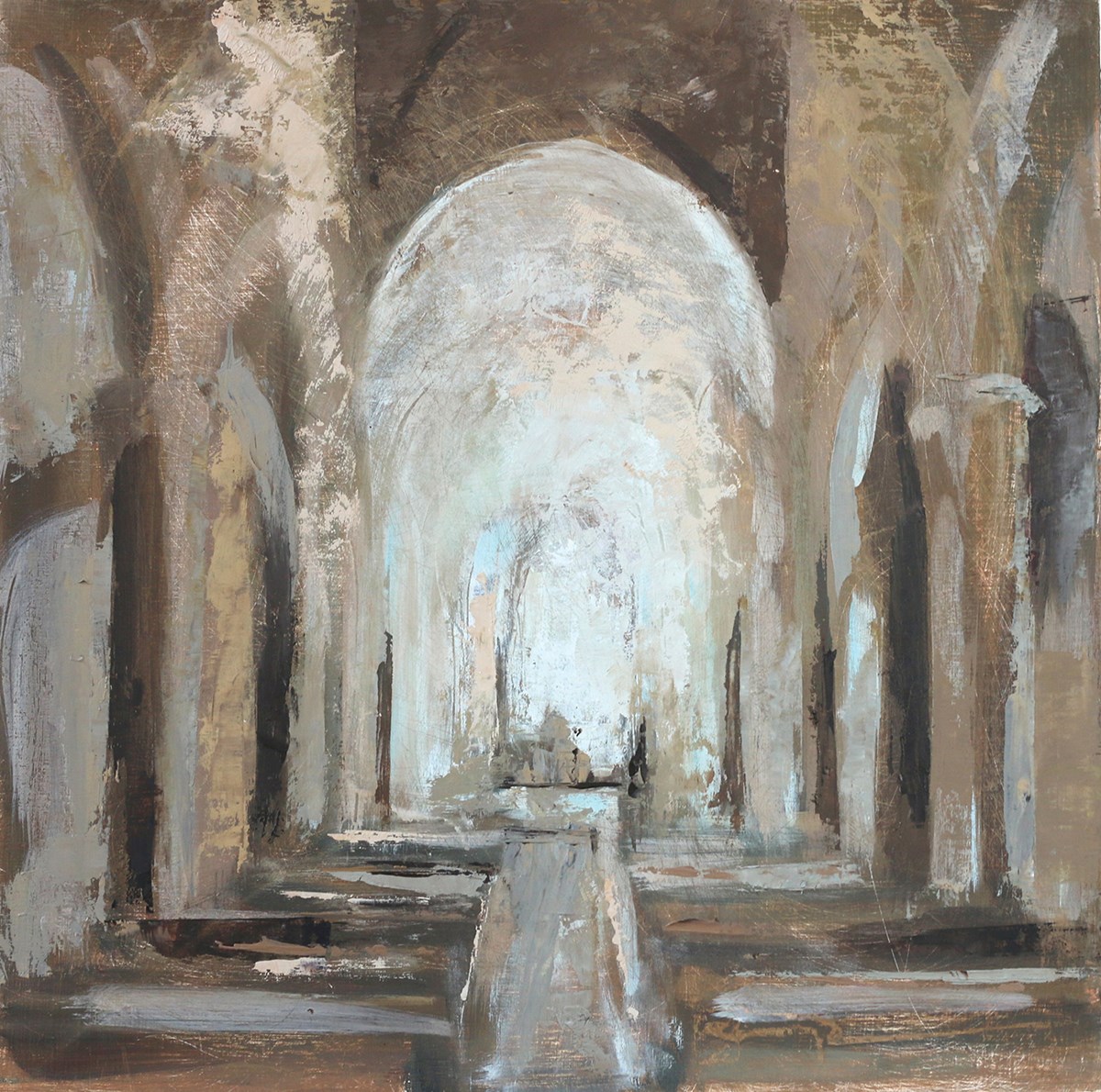 Image: Michelle Arnold Paine
Reasons for Caution, Reasons for Optimism
One concern about employing the arts in evangelism is that it could corrupt art by requiring pedagogical content and purpose at odds with authentic artistic expression. As Byron Spradlin, president of Artists in Christian Testimony International, explains, "Our inclination so often is to believe that using the arts in evangelism will compromise both art and an artist's integrity."
Similarly, concerns might be raised that if the art employed in evangelism does not make explicit reference to Jesus Christ and the salvation that is offered through his life, death, and resurrection, then the gospel message loses its significance. We are presented with what seems to be a lose-lose situation.
However, there are reasons for optimism—and action. For many people, the arts have been a way to experience God and to come to know the truth of God's revelation in Christ. For example, Henry Lucey-Lee, national director of Arts Ministry for InterVarsity Christian Fellowship, argues that, when it comes to evangelism, college students today "will respond to quality art that conveys the beauty of God."
"We still need Scripture and good theology," he adds. "But art is often the first step college students today will take as they open themselves to Jesus."
If that is the case, then the question becomes not should we use the arts in our evangelism but how should we? And what provides guidance for doing so responsibly, faithfully, and creatively?
Click here to read more.
Source: Christianity Today